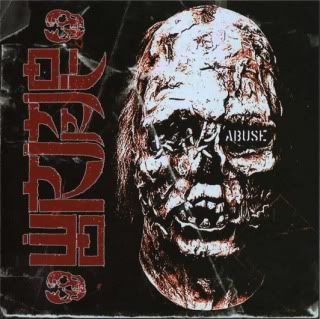 Wormrot MySpace
Release
: 2009
Label
: Scrotum Jus Records
Type
: CD
I'm just going to come out and say it: This
is
grindcore. The hardcore, crust and crossover influences, building blocks that made grindcore what it was, is all right here. The tuning, musicianship and cross-genre riffing, tools of the trade for every modern grindcore band, is all right here. And when all is said and done, a smile comes across your face as you realize that yes, there is indeed life after Insect Warfare.
Wormrot is a three-piece act from Singapore. They have forgone a bassist, opting instead for the guitarist/vocalist/drummer format. And I am sure they would be the first to tell you this album has been a long time coming. Many of the songs featured here were on the Dead EP. There are however two
major
differences between them. The first is obvious: production and mastering. Being a studio album we get distinguished guitars tracks in both the right and left channels and an overall well-balanced sound. The second bonus is in musicianship. The guys had plenty of time to perfect the songs - and they certainly did. There is not a wasted or sloppy moment to be found on the entire album. Even the track list has been divvied up well, so we do not get such a barrage of short songs that the longer ones seem out of place.
Starting off, there is Arif on vocals. This guy has good range, covering a hardcore shout (replete with Singapore accent) death growls and raspy screams. The vocals are placed in the center of the mix and have a dynamic to them. The shouts and growls are more forward with the screams moving back a few notches. The best compliment I can give is that the vocals never overpower the music.
On guitars, as to be expected, we get a wide array of riffs - but the feel is always pure grindcore. Syid strings different styles of riffs together with precision, almost weaving them in and out of each other. You never get the idea that Wormrot transitions from one riff to the next purely for the sake of transitioning. This speaks back to the time they had to polish each song.
But the big bonus for me is the drumming. Fit (great name, by the way) makes use of his entire kit: he changes up the blasts with hats, ride and multiple crashes; drum fills are varied (as opposed to blast, snare roll, crash); he makes good use of the knob on his ride. I could go on and on. There are even high-speed syncopated breakbeats during a few of the breakdowns. It's a truly percussive experience that keeps each song moving forward.
Abuse starts with a sample of a conscientious objector shouting out as cops are abusing him: "Here's your Patriot Act; here's your fucking abuse of power!" From here we get 23 in-your-face songs in 22 minutes with an insanely high replay value. Most of the songs are great, which makes it tough to say one stands out more than others. If I had to go out on a limb I would recommend "Born Stupid," "Freedom To Act," and "Shitlack."
As the year draws to a close you can bet the Chainsaw Justice crew will put out a Top 10 list or two. Unless another label is holding off on something mind blowing, Abuse is easily the Number One Grindcore album of 2009. It really must be heard to be believed so don't take my word for it: check it out for yourself
here
. If you only buy one album this year,
this is the one
. It's worth your cash - and your ears will thank you.